I have been lucky enough to collaborate with people from many industries, from early-stage projects to big organisations.
Empowering curious minds to solve people's problems
Since 2017
I'm a Lead Instructor at RED Academy, technology & design school with an agency-style environment that focuses on real client projects in UX/UI design
I teach and design the curricula for the 5 weeks part-time UX and UI courses. I also trained students and business teams on Creativity, Design Thinking, User Centred Design, and Design Systems.
Help Social Enterprises connect with their audiences
Freelance work
I collaborate with Social Enterprises founders helping them achieve first investments, customers or achieve growth.
My eclectic skillset allows me to help along the specific needs of the startup team. Through Design Thinking, I can understand user needs, create a backlog of ideas and test early prototypes.
Through Visual Storytelling, I can create brands, websites, and presentation material to communicate business values and mission. This creates a solid brand even during early stages, increasing the chances of attracting early adopters and investors.
Creating a brand for CAR sharing and restoring rainforests
During the early stages of ForestCar, I collaborated with the co-founders to create their first branding, website, and communications.
Strong communication and visual identity helped ForestCar to assure first rounds of customers and investors' interests and support.
Raising awareness for mental health in the workplace
Harvey Sinclair is a small startup of Wellbeing Experts.
I created an infographic that raises awareness of hidden mental health issues in the workplace and shows the business opportunities of creating employees mental resilience.
Training the next generation of movement builders.
NEON focuses movements for social and economic justice.
The team needed my help to transform long and text heavy documents, into more digestible training materials. The result was a set of editorial and digital assets that made content and workshops more engaging and memorable.
Helping parents to create fun and educational family time
2017-2018

I was Design Lead at EasyPeasy, digital service that helps parents with game ideas that encourage them to play, talk, and interact more with their children by having something fun, simple and educational to do.
Being a UX-Team of one in a small company, I built a culture of collaboration across the business. The whole team was part (or aware) of all the phases of the Design Thinking process, feeding in with insights, ideas, and feedback.
This approach allowed me to look at the big picture of the entire business and create a uniform brand experience across sales, customer support, service, and digital products.
We spent a lot of time with teachers, parents, and children.
And I involved the wider team, inspiring a human centred design approach and reinforcing the sense of purpose in the team.
A vision and strategy to achieve the company mission
I brought to life the future experience that might be the best fit between market, user behaviours, technical feasibilities, and business goals.
Bringing big organisations to innovate and connect with their customers
2012-2017
I was a Designer at Fluxx, service and product design agency that helps big organisations (e.g. Lloyds bank, Atkins, MacMillan, Maggie's centre, Royal Society of Arts, National Grid, Department for Transport) to innovate by adopting human centred design and lean approaches.
On many Agile and Lean projects, I collaborated with researchers, strategists, and clients to create prototypes to test. From a simple Facebook banner to brand identities, we quickly tested the viability and desirability, while avoiding business costs.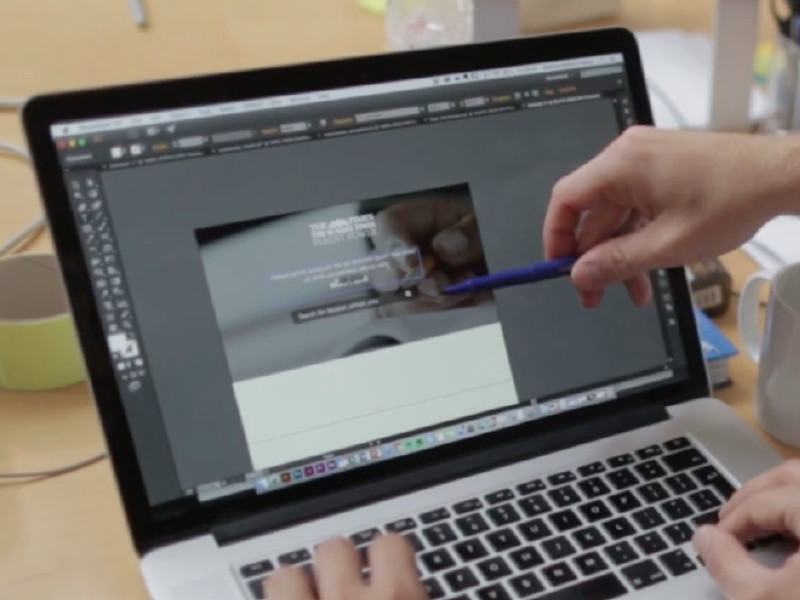 VALIDATING IDEAS IN 48 HOURS
We run 48 hours co-creation workshops with multidisciplinary teams (product, finance, customer support, etc) to prototype and test ideas that would innovate the business.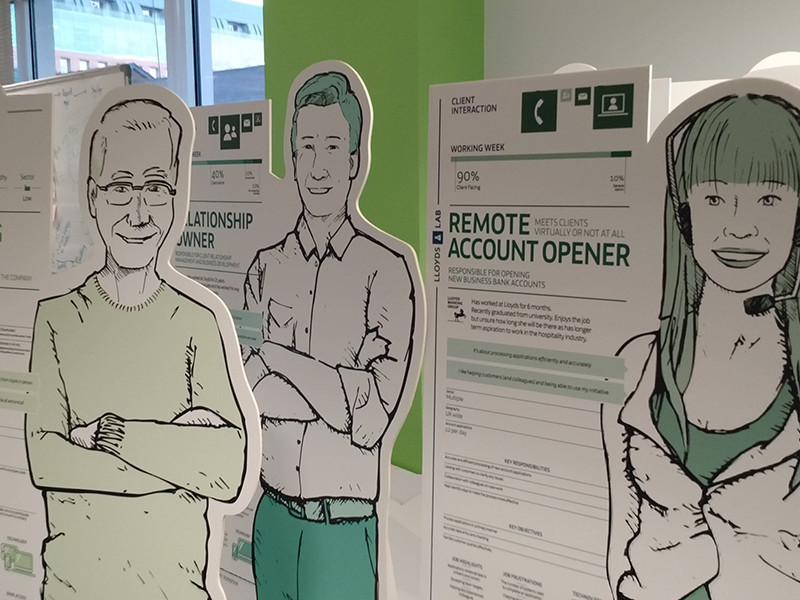 BRINGING customers IN THE DECISION-MAKING PROCESS
Through visual storytelling, I brought to life research and strategies with assets like user personas, experience maps, user journeys, and infographics.